Tech accessories and wearable technology have come a long way since the debut of the first smart watch.
As smart devices become increasingly popular among women, it seems a lot of companies are now on a mission to blur the lines between computers and couture.
Thanks to a slew of new, fashionable inventions, you can finally ditch the fugly plastic fitness trackers and bulky smart bracelets for some tech accessories that actually match your #OOTD.
From intelligent pendant necklaces and Bluetooth-enabled rings to sleek smart watches, stylish step trackers and even clutches that charge your iPhone, there are all sorts of gorgeous tech gadgets you can incorporate into your personal style.
So, in order to help you dress a little smarter this spring, I set out to find a bunch of stunning accessories that are actually wearable tech devices in disguise.
Seriously, who knew geek could look so chic?
Take a look at the pictures below to see these tasteful smart accessories.
Bellabeat LEAF is a smart necklace that tracks stress levels, activity, sleep and menstrual cycles.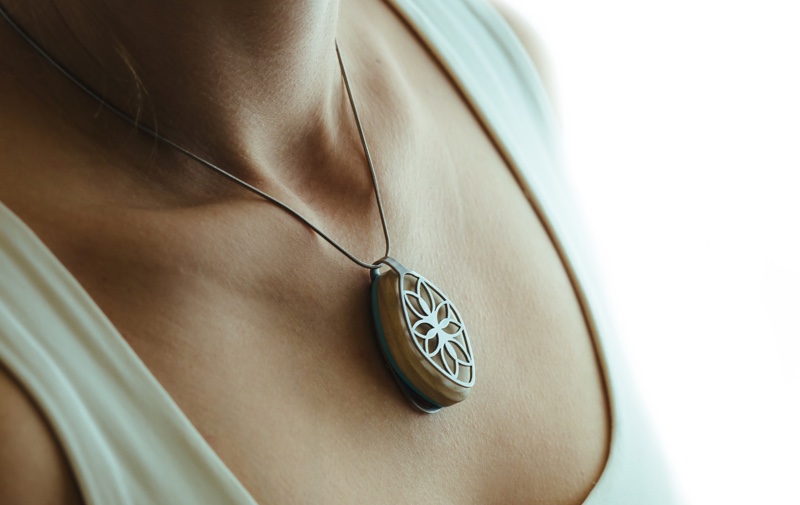 ---
Stellé Audio Mini-Clutch Speaker turns your bag into a Bluetooth-enabled speaker, complete with a built-in speakerphone and an aux-in jack, too. It even lets you charge your devices on the go.
---
Ringly Aries is a smart bracelet that tracks your steps and buzzes every time you get a notification on your phone.
---
Mira Bracelet is a stylish bracelet that keeps track of your activity, analyzes your personal fitness style and sends you health tips.
---
The Tory Burch for Fitbit Fret Double-Wrap Bracelet transforms your boring Fitbit wristband into a chic leather bracelet.
---
The Rebecca Minkoff Lightning Cable Bracelet converts into a USB cable that lets you charge and sync your iPhone on the go.
---
Vinaya Altruis is a line of Bluetooth-enabled rings, necklaces and bracelets that connect to your phone and vibrate whenever you have an incoming notification.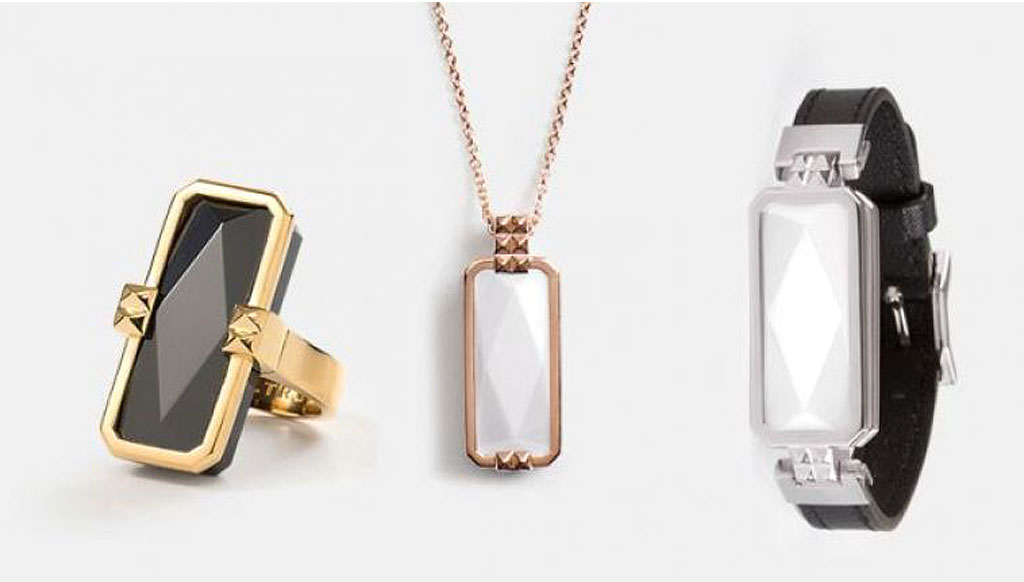 ---
JUNE by Netatmo is a smart bracelet that monitors sun exposure and alerts you to UV danger.
---
Pebble Time Round is a smart watch with a round face that displays phone notifications and incoming calls, has a built-in microphone and tracks your fitness and sleep patterns.
---
Bezels & Bytes makes a variety of stunning bracelets and pendant necklaces that turn your Fitbit into a fashionable accessory.
---
SIREN Ring conceals a startling, unbearably loud alarm that can be activated in seconds to ward off attackers and keep you safe.
---
QBracelet is a sleek bangle with a built-in rechargeable lithium-ion battery that can be used to charge your devices.
["source-Elitedaily"]