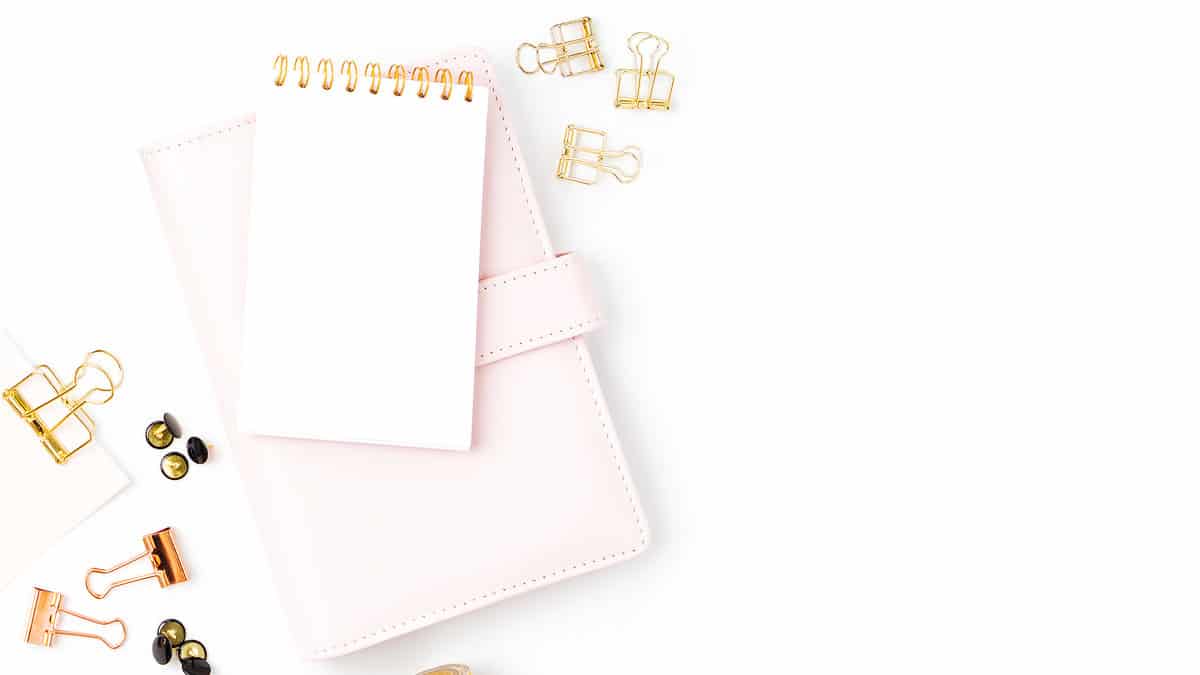 What should I write in my lifestyle blog?
Lifestyle blogs are a unique category that demand their own way of planning and creating new content – and this list of lifestyle blog post ideas is here to supercharge your creativity!
The best lifestyle blog topics are the ones that are written with a personal touch.
So, what are some good blog topics for lifestyle bloggers? We'll talk about everything you need to know today!
This guide will cover:
what is a lifestyle blog
what do lifestyle blogs talk about
what blog topics are most popular for lifestyle bloggers
231 lifestyle blog post ideas
Use these lifestyle blog ideas for inspiration in writing your next piece.
Want more ideas to blog about? Check out these trending posts:
Disclosure: this post contains affiliate links and I could earn a small commission at no additional cost to you if you make a purchase using one. All opinions are based on my experience.
What is a Lifestyle Blog?
A lifestyle blog is related to an individual way of living – blogging about a lifestyle!
Lifestyle bloggers create content inspired by their personal interests and daily lives or activities.
So, while many blogs fit into the lifestyle category, not all lifestyle blogs are the same!
The writer's content is usually inspired by her personal life – this could be her family, home, beauty, makeup, diet, favourite recipes, fashion, decorating ideas, homemade crafts, etc.
Social media plays an incredibly important role in lifestyle blogging.
It's incredibly important to be active on at least one or two main platforms (like Instagram or Pinterest) to run a successful lifestyle blog.
Since lifestyle blogs usually attract a larger and more diverse audience than tightly niched blogs, lifestyle bloggers also have the potential to be incredibly successful.
A lifestyle blog is not a personal blog.
Lifestyle bloggers may share personal stories but the content they create is not in a journal entry form – the focus here is on activities and interests of the writer.
Your audience will most likely find you on Google or Pinterest because they're looking for a solution to a problem – your lifestyle and product choices offer them a way to enhance their own wellbeing.
So, how do you start a successful lifestyle blog? 
Lifestyle blogs generally start off as a single niche or category blog.
However, once their reach and audiences grow, these bloggers begin creating a wider range of blog content.
For example, a fashion blogger might start off writing about seasonal trends and Amazon finds but when her audience starts asking about her fitness routine, this is the perfect opportunity to grow her expert status.
Then comes questions about her diet – her audience wants to know more about her lifestyle and finds inspiration in the way she does things.
Consequently, opportunities for paid sponsorships and business partnerships will also increase as her audience becomes broader.
When I started with Instagram and blogging, I would have never guessed I'd be posting about Febreze or photo books. But, when the money's right and an opportunity to partner with major brands arises, it's incredibly exciting and rewarding.
How Lifestyle Bloggers Make Money
Like more niche blogs, a lifestyle blog will also utilize popular blog monetization methods but with a special focus on:
affiliate marketing
sponsored posts
Consumers look to lifestyle blog authors for product recommendations, trends, and inspiration.
And the brands working with these writers LOVE organic and creative content – the right lifestyle blogger / influencer can help explode a brand's popularity.
Here are a few of the most popular (and profitable!) lifestyle blog categories to consider:
Fashion
Beauty
Travel
Food + Drink
Family + Parenting
Health + Wellness
Fitness
Music
Movies
Special events (i.e. wedding, party planning, etc.)
Hobbies (i.e. photography, bullet journalling, etc.)
Technology
Home Decor
DIY
Gardening
Finance
Student Life
Pets
Current News
Science
Successful Lifestyle Bloggers + Influencers
Below are a few wildly popular lifestyle bloggers with an amazing Instagram presence.
Fun fact: all of the ladies who made this list are also mom bosses!
The Blonde Salad: Fashion
Chiara launched her blog in 2009 and has since gone on to become one of the most successful fashion bloggers around – with 18 million Instagram followers and counting, she's also killing it on social media!
Huda Beauty: Beauty
Huda launched her first collection of false eyelashes in 2013 (three years after starting her blog) and has since become a household name with her Huda Beauty lineup available at Sephora.
Kayla Itsines: Fitness
You might already know Kayla from the incredibly popular SWEAT app or BBG Workout Guides! This fit mom has also built an amazing community on Instagram.
Cara Loren: Fashion
Cara has collaborated with major fashion brands (and a couple of lesser known Instagram mom favourites like Fawn Design!) in addition to launching her own fashion shop.
Happy Grey Lucky: Home Decor
Sina posts beautiful ideas for Scandinavian and minimalist style decor. She's also partnered with huge brands on Instagram for sponsored content – her travel photos are amazing.
How to Start a Lifestyle Blog
To start a successful lifestyle blog, you'll want to do a couple of things:
1. Determine a Niche
While managing a lifestyle blog does suggest more freedom in content creation than a highly niched blog, figuring out what you want to focus on now will be incredibly rewarding in the future.
For example, maybe you want to start a healthy food blog.
Topics like exercise and natural skin care or cosmetics would fit in quite nicely with your "main topic".
However, a random post on parenting advice or another on high fashion trends might not resonate with this audience.
Think about who you're writing for and their interests. Browse top bloggers in your potential field and check out what categories they group together – notice which posts perform and which don't.
2. Choose a Blog Name That's Easy to Remember
Stick to these guidelines when choosing a name for your blog:
Choose a .com
Strive for 2 to 3 words
Don't use numbers or special characters
Make it catchy – the best lifestyle blog names are easy to remember!
Have a name that's easy to remember? Consider using it as your domain name!
If you do a complete 360 when it comes to your blogging niche later, there's no need to worry about changing your blog name.
Are you super passionate and committed to your niche? Add a related keyword to your domain name.
You can see if your ideal domain name is available with Siteground's domain name availability checker.
3. Choose the Best Hosting
There is nothing worse than a webpage that takes eternity to load!
And did you know that more than half of all mobile users will ditch a page if it takes longer than 3 seconds to load?
I mean, there are billions of search results available on Google so, why wait, right?
The best tip I can offer new bloggers is to invest in quality hosting from the start – I host my blogs with Siteground.
Don't lose potential readers because you went with cheap hosting! 
I only recommend Siteground hosting for a reason…
As a mom blogger with zero tech or computer experience, I have a fully loaded page time of only 1.1 seconds – that's 2 seconds faster than the industry standard!
Any time I have run into technical troubles, Siteground's live chat and phone support have also been incredibly helpful – which means more time to write and no time wasted on technical stuff!
You can start a blog for $6.99 a month with Siteground using this link – that's 60% off the regular price!
According to research, almost 70% of consumers admit page speed influences their likeliness to make a purchase – so, in this case, time really is money!
Test your own site speed using GTmetrix and make the switch to Siteground if your results aren't cutting it!
["source=nikkiblogs"]