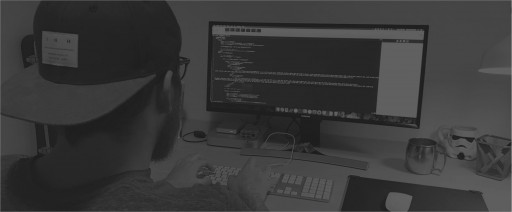 Dallas, Texas – January 19, 2017 – (Newswire.com)
422 Studios, a top-ranked Dallas web design company has relaunched the company's website and extended the company vision with a focus on custom web application development to extend the brand's lucrative custom website design model into a more laser focused custom software development company servicing the growing tech startup community in the DFW Metroplex.
422 Studios has been serving the Dallas web design market for over a decade, beginning in 2007. Since inception, creating custom marketing websites, hard hitting marketing campaigns and beautiful graphic design has been and remains a main focus, however in 2012 owner Daniel White began integrating with the startup community in Fort Worth, from speaking engagements to becoming the go to firm in Dallas for custom web applications.
Having several successful SAAS applications under their belt, 422 Studios is proud to announce a major pivot in 2017. 422 Studios will put a main focus on helping tech startups build their products and become successful with beautiful frontend web design, custom marketing campaigns and intuitive organic search engine campaigns. Creating custom products and web applications has become a passion, and will drive us into the future as a major Dallas web development company.
The new Dallas web design company's website launched January 1, 2017. Content includes custom web development examples and case studies, a blog dedicated to helping entrepreneurs find their way in the tough world of tech and marketing and information on contacting 422 Studios.
"Anyone can have a beautiful website," said 422 Studios lead user experience engineer Darren Houston. "But if it lacks the functionality and ability to get real-time customer feedback and drive critical product decisions, you've wasted both time and money. Many companies in the DFW market are creating great looking sites, but they lack the technical knowledge and the team in place to execute custom software solutions on a high level. 422 Studios is the real deal and we have the case studies to prove it."
Contact 422 Studios for more information on Dallas web design or custom product development.
About 422 Studios
422 Studios is a Dallas, full-service creative and digital marketing agency, specializing in custom web design and development for businesses and tech startups all over the United States. 422 Studios provides custom Web/Interactive, Marketing, SEO, Custom Graphic/Logo Design, Branding, Advertising, Media, Mobile Design and Strategic Planning to clients in all industries looking to establish #1 credibility in their respective industries. Learn more at 422studios.com or call (800) 653-5704.
Read more: http://www.digitaljournal.com/pr/3206705#ixzz4WDtMGKcC
["source-ndtv"]