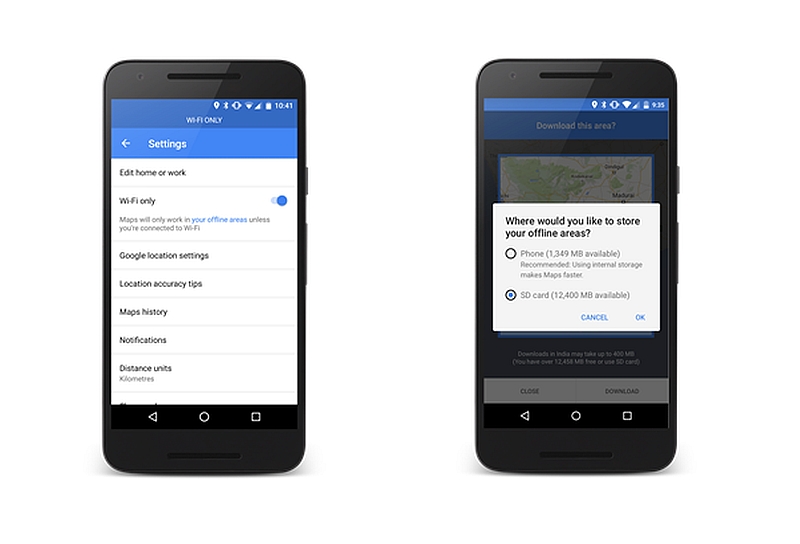 HIGHLIGHTS
Users can now switch to Wi-Fi only mode to save battery, data
There is now the option to save offline maps to SD cards
Google Maps for iOS is yet to receive the new features
Google on Tuesday expanded the offline features ofGoogle Maps. Now, all Android users will be able to turn on Wi-Fi only mode, which was rolled out to select users earlier, and, also save maps to their SD card for offline access.
Announcing the new Google Maps offline features in an emailed statement, the search giant said they are most useful when travelling in areas without data. The company confirmed the gradual rollout to the Android app, but did not detail when the new features would arrive for iOS users.
Getting to the features – Google Maps for Android users can now save maps for offline use to an external SD card. This will help users keep their inbuilt storage free. To use the feature, navigate to Menu > Offline areas > Settings > Storage preferences > Device, and then select SD card.
As for Wi-Fi only mode, the feature enables users to utilise Google Maps for Android completely offline. The app will then only use data from offline areas users have already downloaded. To use the feature, go to Menu > Settings and select Wi-Fi only.
Google Maps got a major update last month, with its interface being revamped for a cleaner look, while the app also gained Areas of Interest. Shortly after, the iOS app was updated with the option to navigate to multiple destinations, allowing users to add pit-stops mid-route – with the app dividing them into Point A, Point B, and so forth.
What do you think about the new offline features in Google Maps for Android? Will they be useful? Let us know via the comments.
["Source-Gadgets"]