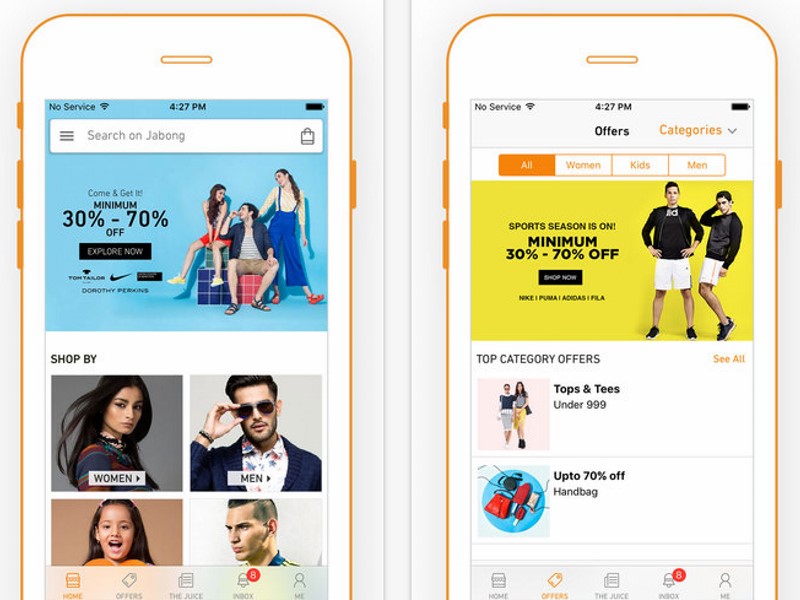 Online lifestyle retailer Jabong has narrowed down its gross loss to Rs. 46.7 crores for 2015 on the back of lower level of discounts.
The gross loss of the company stood at Rs. 159.5 crores in 2014, the company's parent Rocket Internetsaid in an investor presentation on Thursday.
The company's net revenue rose 7.1 percent to Rs. 869.1 crores for the reported year compared with Rs. 811.4 crores in 2014.
"Gross profit margin improved by 14 pp (percentage points) driven by lower level of discounts," the company said.
For the fourth quarter of 2015, the company's gross loss declined to Rs. 1.9 crores as against Rs. 45.9 crores in the same quarter last year.
"The increased focus on gross profit margin, unit economics and overall profitability resulted in net revenue and GMV decline in Q4 2015 vs Q4 2014," it added.
The GMV (gross merchandise value) in 2015 increased to Rs. 1,502.9 crores compared with Rs. 1,320.6 crores in 2014.
In India, fashion is one of the largest and fiercely contested categories in the e-commerce space. Launched in 2011, Jabong offers more than 400,000 products. The company said throughout 2015, it continued the development of its marketplace platform, enabling merchants to offer their products directly on its platform.
Download the Gadgets 360 app for Android and iOS to stay up to date with the latest tech news, product reviews, and exclusive deals on the popular mobiles.