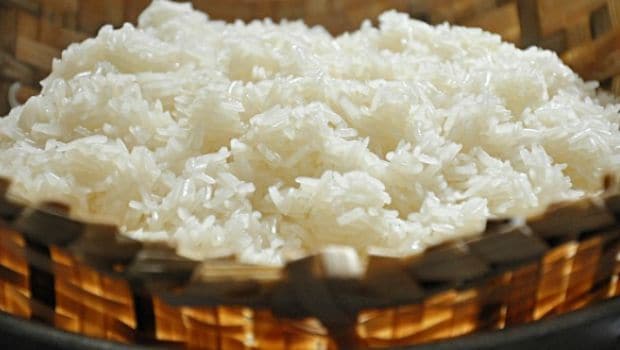 Social media is like an ocean, you throw something in there and it will travel all around and reach you, no matter where you are. This is exactly what happened with Mandeep Singh of Gurdaspur, Punjab who now lives in Oslo, Norway. Mr. Singh watched numerous videos of people making balls out of cooked rice that bounce off like a play-ball. Son to a farmer, Mandeep spent his childhood amid the lush green fields of Punjab and claims to have an understanding of what actual raw grains look like.
"I thought of carrying out this experiment in my kitchen. We usually buy imported rice from Indian producers. The rice brand that I experimented with is quite popular in India as well. If you see my video, you will be shocked to see the way rice quickly forms into hard balls. It doesn't stick to your hand or fall apart, rather bounces off like a ping-pong ball," shared Mandeep in a telephonic conversation.
Mr. Singh shared some other tips to test the authenticity of rice. According to him, actual rice will sink at the bottom of the vessel and won't appear at the surface. You can also soak rice, let it dry and set few grains on fire. Fake rice will begin to smell like plastic. "Rice grains will always have different shapes and sizes, they won't all be identical. This brand had all identical grains which isn't possible in real, raw product. We then brought another organic Indian brand which was absolutely fine," noted Mandeep.
Sources in the company that makes the rice brand shown in the video said the accusation Mandeep makes is incorrect. A formal statement from the company is awaited.
People all across the world have been trying out this technique to figure out if their everyday rice variety has traces of artificial content in it. But how legit is this way of determining the authenticity of the rice that sits in your kitchen jars? "Rumours of plastic rice have been doing the rounds lately. There have been many tests performed on rice samples which are presumed to be "plastic" in nature but no evidence has been received so far to prove the fact. Consuming artificial rice is definitely fatal to human health. It is hard to comment on the authenticity of the rice depicted in such videos until the same batch is sent for thorough lab tests," noted Mr. Ashwin Bhadri, CEO, Equinox Labs, an FSSAI certified lab that tests water, food and air.
Curious enough? So were we! Inspired by Mr. Singh and numerous other people who carried out this bizarre experiment, we also decided to test the theory in our own kitchen using one of the regularly used basmati rice brands available in the Indian market. This is what happened with our rice, take a look!
["source-ndtv"]