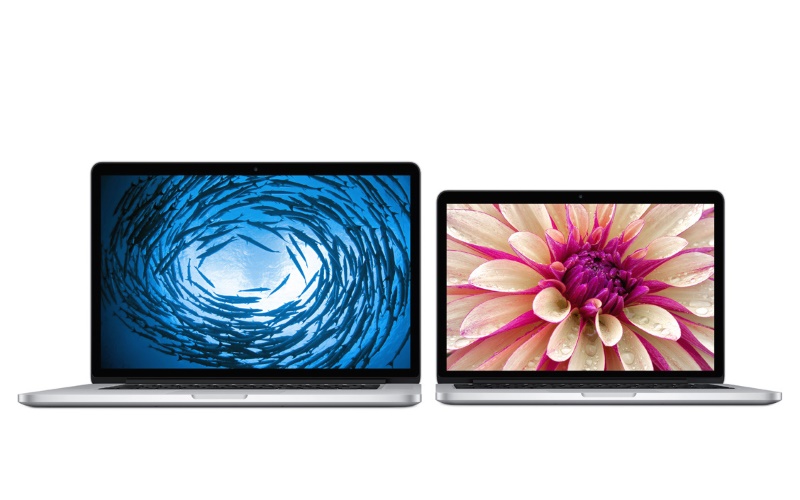 HIGHLIGHTS
10.5-inch iPad Pro to reportedly be released next year
MacBook Pro to sport new Oled function panels
Apple to launch next iPhone models on September 7
It's official. Apple is launching the next iPhone on September 7. The Cupertino giant is also expected to introduce the successor of the original Apple Watch, but there's been no word on Apple's plans for its other products alongside. Now, we get fresh intelligence claiming that Apple is looking to bring new Macbooks and a new 5K display sometime in October. Apple is also working on few iPad upgrades that are expected to be rolled out next year.
According to a Bloomberg report, Apple is working on new software upgrade to provide more professional tools for iPad users. This update is expected to be rolled out in the first half of 2017, and will bring wider operating-system support for the Apple Pencil, along with several hardware performance improvements as well. Currently, Apple only allows the stylus to annotate on specifically developed apps. This update looks to bring system-wide support for annotation on apps like Safari, Mail, Messages, and more, similar to how the S Pen stylus works on Galaxy Note devices. If released in the first half of next year, the new software is expected to be introduced with an iOS 10 upgrade. If later, it might be introduced with the next version of iOS.
As for hardware improvement, it will bring a faster display for smoother zooming and panning. Apple isn't planning to refresh its iPad lineup until next year to celebrate its ten year anniversary. The 10.5-inch iPad Pro is said to hit the market next year, replacing the 9.7-inch one, KGI Securities analyst Ming-Chi Kuo revealed earlier this year.
Coming to Mac products, Apple is planning to refresh the Mac lineup in October this year. This is in linewith what Kuo had said earlier this year. This lineup includes a new MacBook Air which will sport minimalistic upgrades and introduce support for USB Type-C. Apple is also working on new iMac computers with the option to integrate new graphic chips from Advanced Micro Devices Inc.
The most significant upgrade will be of the Macbook Pro, and Bloomberg's Mark Gurman reiterates what Kuo had said earlier. Apple is expected to unveil 13-inch and 15-inch variants with Oled display panels above the keyboard. It will replace the physical function keys, and is also expected to include the Touch ID fingerprint sensor. The report states that the panel is being called the "Dynamic Function Row" internally, but this isn't necessarily the official name of the feature. The panel requires the MacBook Pro to run on the latest Sierra OS, and the final build is expected to roll out sometime in September.
After announcing that it won't replenish the stock for its Thunderbolt Displays, Apple is now reportedly working with LG to build 5K display standalone monitors with integrated GPUs. The integrated GPU will help the monitors maintain compatibility with future Macs, and will also reduce the need of high resolution displays to be powered by high-performance computers featuring top-end GPUs.
The new MacBook Pro, MacBook Air, and the 5K monitor were expected to be unveiled in June, but that didn't happen. Apple is now expected to unveil the refreshed Mac products and the new monitor in October, after the frenzy around its iPhone starts to wear off. For now, the entire spotlight is on September 7.
Share a screenshot and win Samsung smartphones worth Rs. 90,000 by participating in the #BrowseFaster contest.
["Source-Gadgets"]