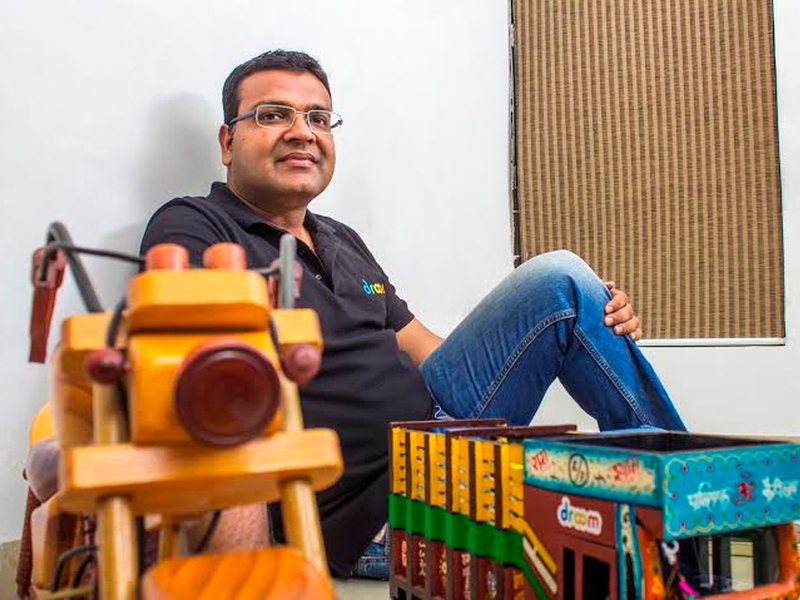 Our weekly column Personally Tech is a space where you can get an inside look at the tech that's powering the people behind your favourite products. Whether that's people like the founder ofBiteclub, whose company is sending your lunch today, or the South Asia head of Nvidia, whose graphics cards are powering your gaming PC, or the head of Anchor electricals, whose products are literally all around you, the fact is that leaders from all walks of life are finding their world transformed by apps and gadgets, just like the rest of us.
This week, we caught up with Sandeep Aggarwal, the founder and CEO of Droom, an online automobile seller. Here's a look at the apps and gadgets that power Aggarwal's life.
Describe your technology setup – what computer/ phone/ tablet/ camera/ gaming console/ other gadgets do you use?
Sandeep Aggarwal: I use an 11-inch MacBook Air, an iPhone 6 Plus, and an iPad Mini 4. I'm a big Bose fan, and own almost all models of Bose sound systems, be it headphones, portable speakers or large home theaters. I like gaming, and own a Wii U and a PlayStation 3, and I also love my Beats wireless headphones.
What are three apps (mobile/ tablet or PC/ Mac) you couldn't live without?
Sandeep Aggarwal: Three apps that have to be on any phone I'm using are Google Maps, to get around, Facebook, to keep in touch with people, and of course Droom.
What is one gadget (other than your phone) you never travel without?
Sandeep Aggarwal: My Beats wireless headphones.
What is your dream gadget/ technology setup?
Sandeep Aggarwal: I love audio equipment, and of course, there's always the next big thing in audio technology. My wishlist right now is for an extremely powerful audio and video receiver with very powerful and fine output for audio, and 3D video output.
How has technology changed the way in which you work?
Sandeep Aggarwal: Earlier I used to drive the technology and now technology drives me. In last 5 to 7 years, there has been so rapid and immense innovation in technology and empowerment is that my day starts and end with the technology – with my smartphone, my tablet, using apps, or over the Internet, I'm always, fully connected.
To see more stories about the apps and gadgets people are using, check out our other Personally Techarticles.
Download the Gadgets 360 app for Android and iOS to stay up to date with the latest tech news, product reviews, and exclusive deals on the popular mobiles.