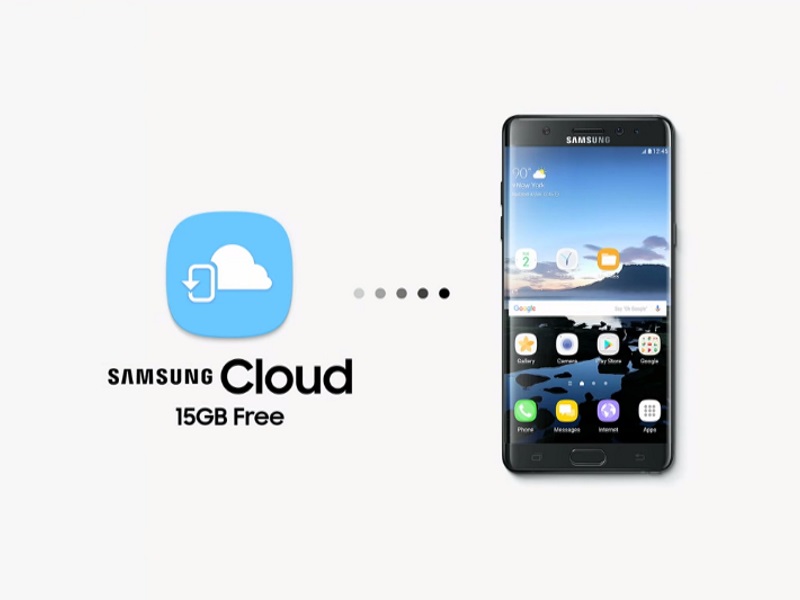 Samsung Cloud backup and restore service was unveiled Tuesday
Galaxy Note 7 users to get 15GB of storage free on Samsung Cloud
Samsung describes service as enhancement of its Smart Switch feature
Samsung alongside the Galaxy Note 7 launch on Tuesday also unveiled its Samsung Cloud service, which will allow phone users to make backup of their mobile phone data on the cloud.
The South Korean consumer electronics giant announced that Galaxy Note 7 users will be able to use up to 15GB of free space to store and restore information on its cloud service. Interestingly, the company has introduced its cloud storage by describing it as an enhancement of its Smart Switch feature.
Smart Switch feature essentially allows Galaxy phone users to transfer data from their old devices to the new devices. The feature is available in both PC and mobile versions.
(Also see: How Is Samsung Galaxy Note 7 Still a Thing?)
As the cloud service is an enhancement of this particular feature, it is expected to be used to create a backup of entire phone instead of acting like a backup for just your multimedia files. Apart from backup, the cloud service also allows for easy transfer of data, apps, settings, and layouts between devices.
The company has not given many details about its cloud service but is expected to eventually start enhancing its cloud services in lines with its competitors like Apple and Google.
Samsung on Tuesday launched the Galaxy Note 7 at its Galaxy Note Unpacked 2016 events in New York, London, and Rio de Janeiro, and the smartphone will go on sale in several countries this month.
The smartphone sports a 5.7-inch QHD (1440×2560 pixels) dual-edge Super Amoled display and is powered by either a Snapdragon 820 or Exynos 8890 SoC depending on the region. Samsung launched the phone with interesting new features like iris scanner and also upgraded its stylus, which is now water and dust resistant.
Share a screenshot and win Samsung smartphones worth Rs. 90,000 by participating in the #BrowseFaster contest.

Samsung Galaxy Note7
RESOLUTION
1440×2560 pixels
See full Samsung Galaxy Note7 specifications
["Source-Gadgets"]