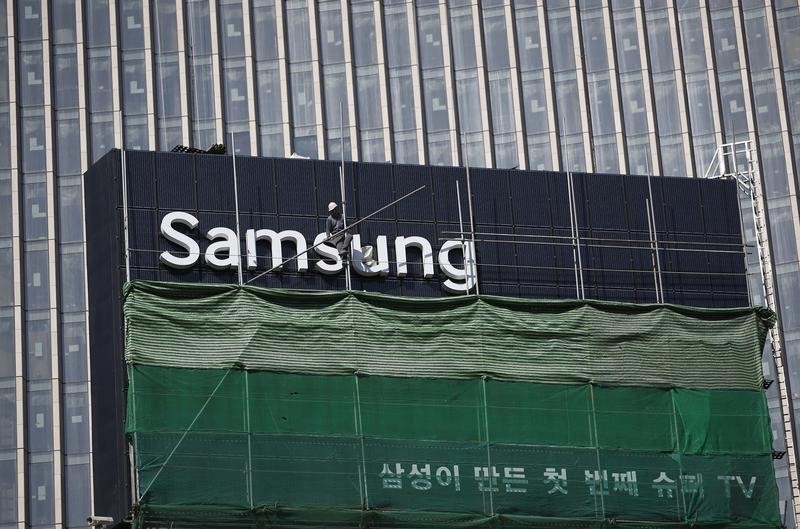 A South Korean court says exposure to carcinogens at a Samsung chip factory caused a worker's ovarian cancer.
The ruling is the first time a court in South Korea has linked ovarian cancer with chemicals that chip workers were exposed to.
The Seoul Administrative Court said Friday it sees a "significant causal relationship" between the disease and even a low level of toxic chemicals because the worker Lee Eun-joo was exposed to carcinogens over a long period.
Lee died in 2012 after battling the disease for more than a decade. She worked at a Samsung chip factory for six years.
The court ordered a government agency to compensate her family.
Earlier this month, Samsung Electronics reached a partial agreement on workplace safety with sickened workers and their families, nearly a decade after the death of a 22-year-old chip worker from leukemia galvanized concern about conditions in South Korea's semiconductor industry.
The South Korean company and Banolim, which is the main advocacy group for sick workers, along with another group representing workers signed an agreement Tuesday to establish an external committee that will have oversight of safety at Samsung.
Its mandate includes measures such as ensuring Samsung preserves information related to workers' health and conducting spot checks of chemicals used in its manufacturing. If any hazardous substances are detected during random checks, the company's health management team will order their use stopped, according to the agreement.
Download the Gadgets 360 app for Android and iOS to stay up to date with the latest tech news, product reviews, and exclusive deals on the popular mobiles.