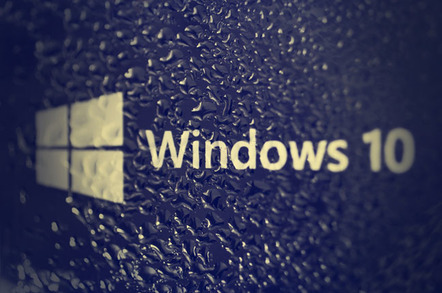 Windows has sported different looks across the decades – transparency in XP and 7, and flat design in 8 and 10 – each driven by different guidelines and ideas about pixel placement.
As we head into the third iteration of Microsoft's Creators Update, Spring, Microsoft is pushing "Fluent Design".
The Fluent Design System is part of Microsoft's Universal Windows Platform and is a set of features and guidelines for creating UWP apps that will – ideally – work, look and feel the same no matter the device, inputs or dimensions.
Leaked around a year ago, what was formerly known as Project NEON isn't a revolution but an evolution, taking bits and pieces from the past. It combines the transparency of Windows 7's Aero glass with the flat design of Windows 8 and 10 that have been updated to include elements of depth.
With Fluent Design, Microsoft has a new goal. It wants to discard the multiple, disparate user interfaces of the past for a single, focused, and attractive user interface that will woo users used to cleaner and focused interfaces from macOS and mobile platforms.
Microsoft wants developers to concentrate on layout, style, controls, input and devices, and usability, but when it comes to thinking about how to design an app, Redmond wants developers to pay attention to light, depth, motion, material, and scale.
Material includes an element called Acrylic that brings transparency, once banished, back to Windows. You'll find it subtly in Microsoft's Edge browser, in the Action Centre and on the Start Menu. Acrylic also features an element of colour bleed, so the colour of your wallpaper or background app bleeds into the foreground app. The Reveal Highlight is another element users will see all around Windows, Microsoft will light up UI elements as your pointer goes over them to "reveal" them. Conscious controls are another, as users and developers would watch their app seemingly adapt to changes in display space as they resize the app. The Microsoft Store is an app built with all these elements.
With the Windows 10 Fall Creators Update, Microsoft took Fluent mainstream. The Action Centre and Start Screen were doused with Acrylic and the Reveal highlight effect started finding its way around system apps. In the forthcoming Spring Update, Microsoft will add Acrylic to the taskbar, and overhaul the implementation of Fluent in other system apps like Edge and Settings. These will get a complete makeover when the update rolls out this month.
Microsoft desperately wants Fluent to be part of what the company calls the Windows 10 "experience", and as such Redmond has applied Fluent to its other apps and services – Skype, Microsoft Messaging and Groove Music.
Alas, aside from Microsoft's own apps and a smattering of third-party apps created for popular services like YouTube and Twitter, there are few Fluent Design-toting apps to be found. Fluent is limited to that relatively small number of apps written just for UWP and XAML.
But to become viable and gain traction, developers would like to see a larger user base than they'd normally get from targeting the entire Windows footprint, and not just Windows 10. Popular consumer apps like Google's Chrome are not being written to Microsoft's UWP.
Microsoft has recently scored points with apps like Spotify, Slack, iTunes, Evernote and Photoshop in the Microsoft Store, but many are coded using the old Win32 APIs, and therefore do not make use of Microsoft's new UWP-only design frameworks. While some such as Spotify attempt to mimic the new design language somewhat, the experience is markedly different.
Moreover, it's unclear whether Microsoft plans to make it easy to apply Fluent to web apps or continue with native. Shortly after Microsoft introduced Fluent at Build 2017, it offered developers a look at how Fluent would look on the web, with demo websites and videos showing an implementation of Fluent on the web.
Meanwhile, though Microsoft has been able to create some Fluent Design experiences on Google's Android with the Microsoft Launcher and it's not impossible for a determined developer to follow suit, it is unlikely that any non-Microsoft or third-party developers would adopt Fluent on Android in any appreciable number as Google's Material design is already ubiquitous, standardised and familiar to users.
There's another problem. Half a year after its introduction, users of Fluent aren't getting the same pace of updates that they did with the initial wave of universal apps. Yes, Twitter updated its Windows app, but only to convert it to a web app. Other flagship applications initially touted by Microsoft at the Windows 10 launch like Viber and Uber have yet to be updated in months. The signs are, then, that the future of Fluent is over before it's begun.
But if that doesn't convince you, consider this: indications are that Microsoft will shortly shift the Windows Store to focus on Progressive Web Apps – web applications that can appear to the user as a desktop or mobile app. The PWA was first articulated in 2015.
Microsoft has built support for PWAs into its next Windows release, with support for Service Workers and offline caching being highlighted by the Edge developers. In brief, for the uninitiated, Progressive Web Apps are web apps that integrate with the underlying native OS by use of the aforementioned tools. Twitter's current Windows app is an example of a Progressive Web App, Tinder's is another. It is apparent that should the Progressive Web App push from multiple firms – Google, Apple et al – be successful, Microsoft's app catalogue will get stronger for consumers.
Should Microsoft embrace Progressive Web Apps, most – if not all – will lack any sort of Fluent design, putting its relevance in question.
In theory, Fluent was – is – a good idea. Microsoft wanted to give users a consistent platform "experience" on its different Windows-branded devices. To that end, Microsoft has created a set of clearly defined guidelines for developers to follow while updating its own apps and aspects of Windows to the new design.
When it comes to inspiring the same passion from developers, however, Microsoft has failed.
As in other areas, it would seem Microsoft's supposedly unifying design idea has – once more – left us with just one more standard to park.
["Source-theregister"]