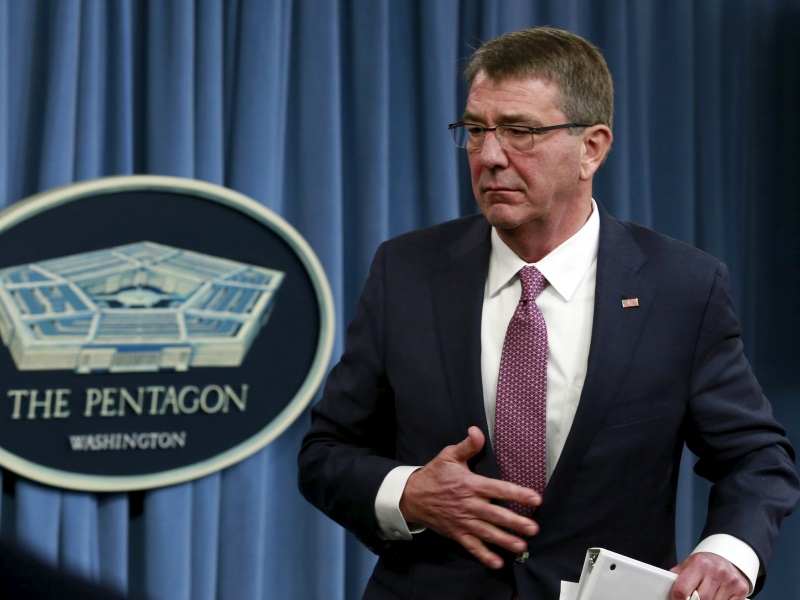 The Pentagon on Wednesday invited outside hackers who have been vetted to test the cyber-security of some public US Defense Department websites as part of a pilot project next month, the first such program ever by the federal government.
"Hack the Pentagon" is modeled after similar competitions known as "bug bounties" conducted by many large US companies, including United Continental Holdings Inc, to discover security gaps in their networks.
Such programs allow cyber experts to find and identify problems before malicious hackers can exploit them, saving money and time in the event of damaging network breaches.
"I am confident that this innovative initiative will strengthen our digital defenses and ultimately enhance our national security," Defense Secretary Ash Carter said in a statement unveiling the pilot program.
He told reporters it was time for the Pentagon to learn from best practices across industry, especially since the military was "not getting good grades across the enterprise" for its level of cyber-security.
"We can't just keep doing what we're doing. The world changes too fast; our competitors change too fast," he said during a public discussion at the RSA conference.
DJ Patil, the White House's chief data scientist and a former executive with eBay and LinkedIn, said bug bounties had become the fastest and most efficient way of securing networks at a time when software was becoming increasingly complex and more difficult to test.
He said other federal agencies were watching the Pentagon project and could follow suit, which would further enhance collaboration and result in greater economies of scale.
"When people hear 'bug bounty,' they think we are just opening ourselves to attack, but what people forget is, we are always in this day and age under attack," he said. "By bringing crowds to the problem … you're getting a jump on the curve."
The Pentagon has long tested its own networks using internal "red teams," but this initiative would open at least some of its vast network of computer systems to cyber-challenges from across industry and academia.
Participants must be US citizens and will have to submit to a background check before being turned loose on a predetermined public-facing computer system. The Pentagon said other more sensitive networks or key weapons programs would not be included, at least initially.
The initiative is being led by the Pentagon's Defense Digital Service, set up last November to bring experts from the tech sector into the military for short stints.
© Thomson Reuters 2016
Download the Gadgets 360 app for Android and iOS to stay up to date with the latest tech news, product reviews, and exclusive deals on the popular mobiles.