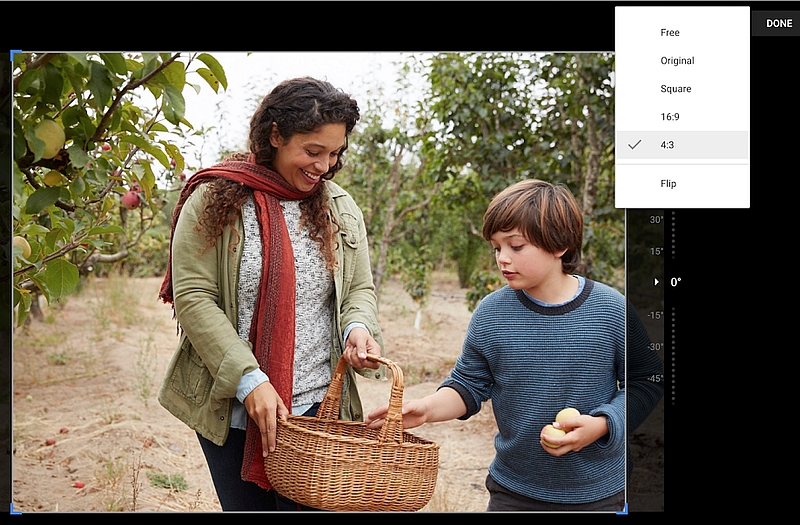 Google has started rolling out an update to its Google Photos service that should help users edit images faster. The update however, is limited to the desktop version, only for now.
Users can now swipe between images while staying in the edit mode. As soon as the user moves away from the edit mode, the edits will be saved automatically and can be undone as well by clicking on "Revert to Original". The change, announced on the Google Photos Google+ post, additionally brings a new aspect ratio selector for an exact crop. Users can choose from Original, Square, 16:9, and 4:3.
Last month, Google said it will be shuttering Picasa to shift its focus to the new Google Photos service launched less than a year ago.
Pictures or videos in Picasa online albums will be automatically available in people's Google Photos accounts. Those wishing not to shift to the new service will still be able to view, download or delete photos in Picasa albums, but the software won't be updated and adding images won't be an option.
"As of March 15, 2016, we will no longer be supporting the Picasa desktop application. For those who have already downloaded this-or choose to do so before this date-it will continue to work as it does today, but we will not be developing it further, and there will be no future updates. If you choose to switch to Google Photos, you can continue to upload photos and videos using the desktop uploader at photos.google.com/apps… We apologize for any inconvenience this transition causes, but we want to assure you that we are doing this with the aim of providing the best photos experience possible," said Google Photos chief Anil Sabharwal.
Download the Gadgets 360 app for Android and iOS to stay up to date with the latest tech news, product reviews, and exclusive deals on the popular mobiles.