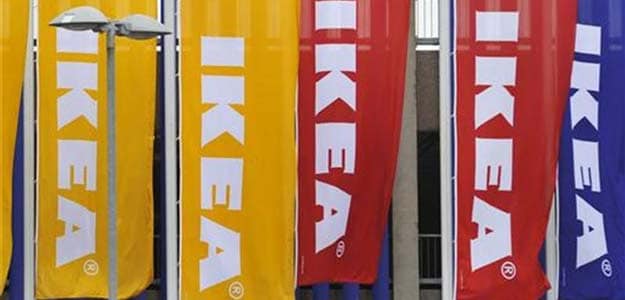 Mumbai
: Ikea, the world's largest furniture retailer, is investing Rs 1,500 crore here as part of plans to have 25 stores across India by 2025, and its store in Navi Mumbai is likely to come up within 18 months, an official said.
Ikea is among several companies, including Amazon, Microsoft, Owens Corning and Emerson, that have committed investments in Maharashtra, he said.
"Ikea is starting to invest now. They have bought a big piece of land for Rs 400 crore in Navi Mumbai for their store," said Apurva Chandra, Principal Secretary-Industries in the Maharashtra government.
Ikea plans to build a 400,000 square feet store on the land.
"They are investing almost Rs 1,500 crore here. This will be the first retail store in India," Mr Chandra told PTI.
The Swedish firm has already announced that it will open a store in Hyderabad in second half of 2017.
"Now they have taken the land, the first store will take another year or year and half," Mr Chandra said.
The privately-owned firm expects the Mumbai store to get more than 5 million visitors a year.
Ikea is also scouting for land to set up stores in Bengaluru, Delhi and the NCR region.
Mr Chandra said Amazon is also investing in Maharashtra.
"They (Amazon) are launching their first web services from Mumbai. They are also going to set up a data centre here which will entail big investment," he said.
Besides, he added, Microsoft is planning to set up data centre here.
"Then there is an American company, Owens Corning. They came in recently. They have taken approval for Rs 1,000 crore. They have already started, they have got land," he said.
Owens Corning develops and produces insulation, roofing, and fiberglass composites.
"(US firm) Emerson, which is into process engineering and automation, has come here and is investing Rs 2,000 crore," Mr Chandra added.
Ikea, which has been sourcing from India for its stores worldwide for three decades, plans to add suppliers and double its sourcing volumes by 2020.
Its store in Hyderabad will be a massive 4 lakh square feet in size and will include all features of a global Ikea store, including restaurant, play and development area.
In July last year, the company had announced purchase of 13 acre land close to the IT hub in Hyderabad's HITEC city.
Each store may employ 500 to 700 workers directly and 1,500 indirectly.
At present, Ikea sources products worth 300 million euros for its global operations from India.
Story first published on: July 13, 2016 14:53 (IST)
["source-ndtv"]