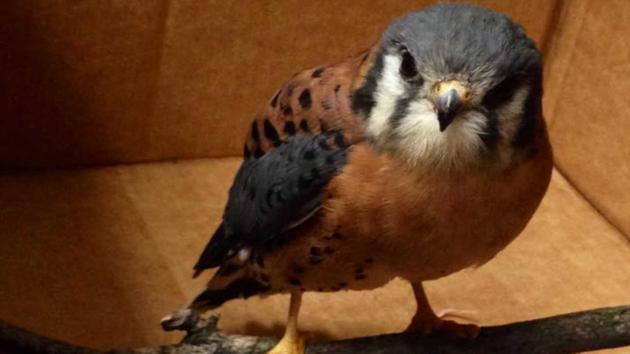 LOCUST VALLEY, Long Island (WABC) —
A hawk that thinks he's human – that's the only way to describe 'Buster,' a falcon abandoned in New York City, rescued and lovingly rehabilitated by the volunteers for wildlife in Locust Valley, Long Island.
However, on Friday afternoon staffers say they passed by his cage and did a double-take, Buster was gone.
"It was horrifying," said Lauren Schulz.
Buster was stolen from a part of the facility that was not open to the public. The next 48 hours were agonizing as they made a desperate appeal on social media.
On Christmas Day, Buster magically re-appeared, hungry, thirsty and squealing in a cardboard box left on the center's doorstep.
Buster is what is known as an American Kestrel, and has visited countless schools and libraries to teach children about wildlife conservation.
Buster has never lived out in the wild, and had he been released, staffers are convinced he would never have survived. Yes, Buster is a little stressed out, but they say he will be just fine.
["source-ndtv"]