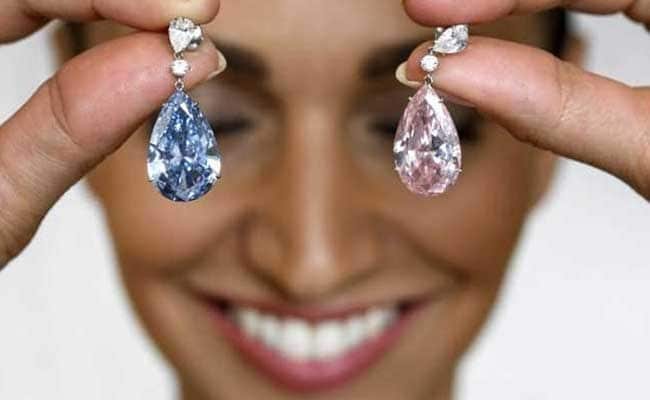 Jewelry has the power to be that one thing that can make your style stand out, especially earrings. They are that finishing touch that completes your ensemble. We often buy an earring that matches our outfit but what we usually ignore is buying earrings according to our face shape. Like everyone loves wearing heavy dangler earrings with ethnic clothes, but do they really suit you? Well, we have the solution to your problem. Here's a list of earrings and the kind of face shapes they compliment.
1) Round Face
If you have a circular face, as in you have fuller cheeks and your face is as wide as it is long, then you have a round face. So you need to balance the roundness of your face by adding length and angle. So one should go for long geometric shaped earrings and should avoid circular ones.
Earrings: Geometric shaped earrings and Drop earrings will look amazing on you.
2) Triangular Face
Do you have a long face with chin wider than your forehead and your face gets broader towards the bottom? Well, you have a triangular face shape. You need to an accentuated curvy shape to balance that out.
Earrings: Tear-drop dangler earrings and round studs will look great according to your face cut.
3) Heart Shaped Face
If you have a forehead that is wider than your cheeks, you should go for earrings that are wider at bottom and narrow on the top. This will shift attention to lower part of your face, balancing it out evenly.
Earrings: Triangular, oval and tear-drop earrings will look good on you.
4) Square Face
If you have a wide and strong jaw line, and your forehead, cheeks and jaws are in same width then you have a square face. So you need to soften your cheekbones for that one can go for round earrings and you should avoid straight geometric earrings.
Earrings: Round earring or Hoop earring will do wonders to your face.
5) Oval Face
Do you have a narrow forehead and a narrow chin? You're the luckiest of them all as you have an oval-shaped face! You can wear almost any kind of earrings and it will look amazing on you.
Earrings: Heavy Ear-studs are a must have though!
["source-goodtimes.ndtv"]